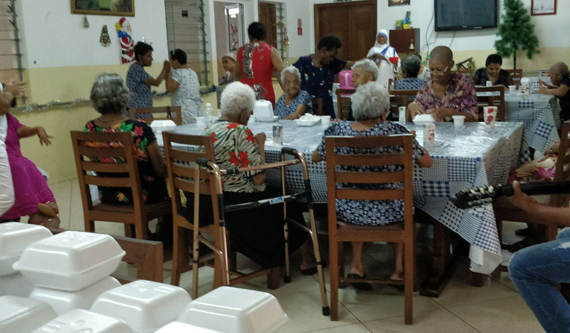 GYLF AMBASSADOR VISIT MOTHER THERESA'S HOME IN MAURITIUS
Shesna Raggoo and Oliver, Ambassadors of the Global Youth Leaders' forum in Mauritius visited Mother Theresa's Home, ministering salvation and healing to all they came in contact with. They also provided food and drinks for them in the spirit of benediction. The residents were so blessed and happy and requested for subsequent visits.
GYLF Ambassador, Blanche Muco, hosted a program on Radio Ivyizigiro 90.9FM and 104.8FM, the most-listened-to station in Burundi with a potential reach of 5 million people. The GYLF now has a weekly program every Wednesday and Thursday on the station, through which the Gospel is preached and youth are encouraged to join the forum. Pastor Isabelle Derain, a minister in Burundi and a lover of Pastor Chris' messages, sponsors this program.