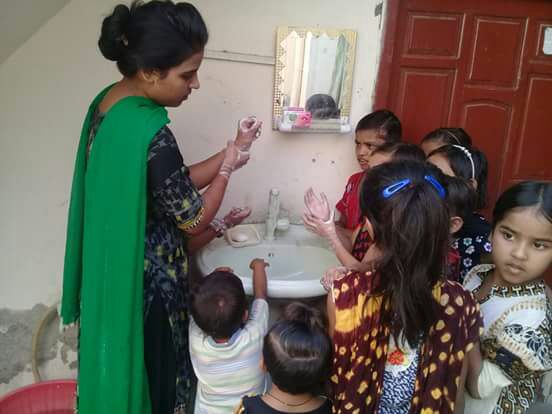 HYGIENE TRAINING IN LAHORE PAKISTAN
With a vision to make her world better, GYLF ambassador, Barkha Sandhu from Pakistan organized a special training on Hygiene for children in the inner-city in Lahore, Pakistan.
Teaching on the essence of personal hygiene and 5 ways of washing hands, she inspired every child to always keep their hands clean as its one of the ways of living a healthy life. It was such an inspiring meeting for the kids as they were all inspired and blessed by the training.